You voted, and this December, we are talking nerdy about the science of mental health. In last week's video introduction, I stated that "we now know that the mind does not exist somewhere outside of the brain. Consciousness is a function of neurobiology, and mental illness cannot be separated from biochemistry." This appears to be a point of contention for many readers. For example, commenter pittelli writes that: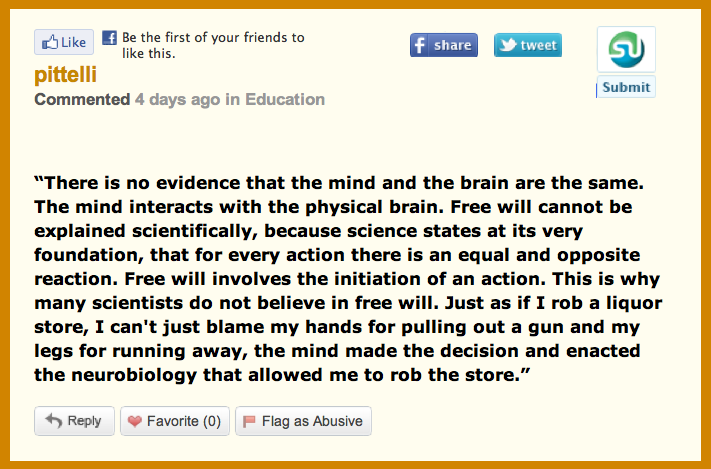 Commenter Bellanova responds:
Before we can engage in a meaningful conversation about the science of mental health, we must ensure that we're operating with similar definitions of its associated terms.
(Read more...)